Dessert is the best part about dinner. Especially if that dessert is a thick white liquid served up in a small cup. Tracy Licks wouldn't have it any other way. This cum craving nympho polishes off a fine meal with her hubby but she feels like something is missing so she lays out her husband on the dining room table and then goes to town on his dick. As this video from See Mom Suck shows, the lucky guy doesn't mind one bit. In fact, he's ecstatic his wife is finally giving him head in their new house!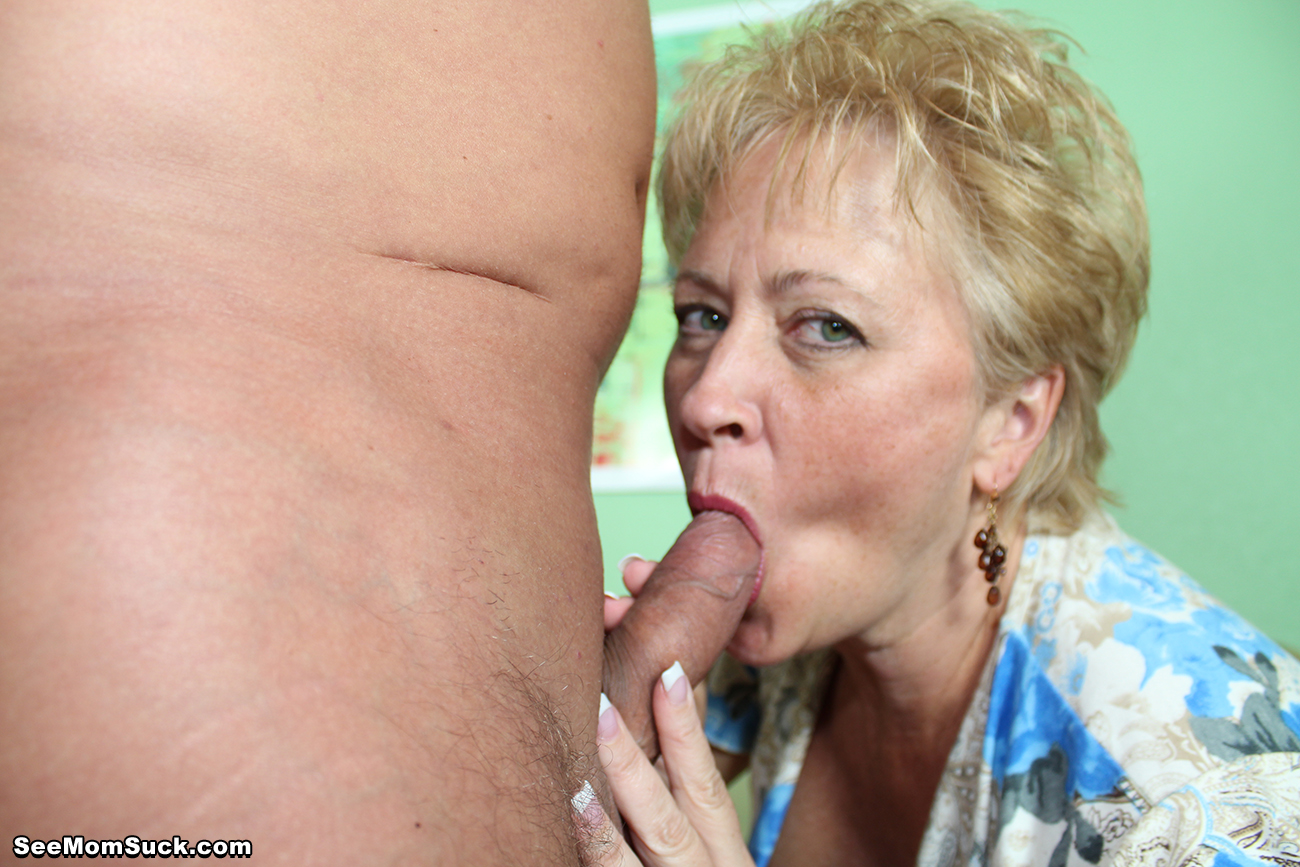 What a way to break in the new furniture. And what a fantastic finish to a great evening. Very few wives know how to spice things up the way Tracy Licks does. When she commits to doing something, she gives it her all. This evening, she's committed to sucking off her husband until she drains his dick so that's exactly what she does. The short haired blonde gets hold of his uncut prick and immediately crams it into her mouth. She greedily slobbers all over it while stroking his balls and then she spits on it and tugs it rapidly.
All Tracy Licks wants is for her husband to shoot his load into her tiny cup so she can finally have her dessert. He compliments her on the way she sucks his dick and this encourages her to double down and suck it even harder. Then the older cocksucker begs her man for his load. She holds a tiny shot glass near his dick head as she tells him to cum for her and like a good husband, he gives his wife exactly what she wants! You have to see how hungrily and excitedly Tracy licks up every last drop of cum!