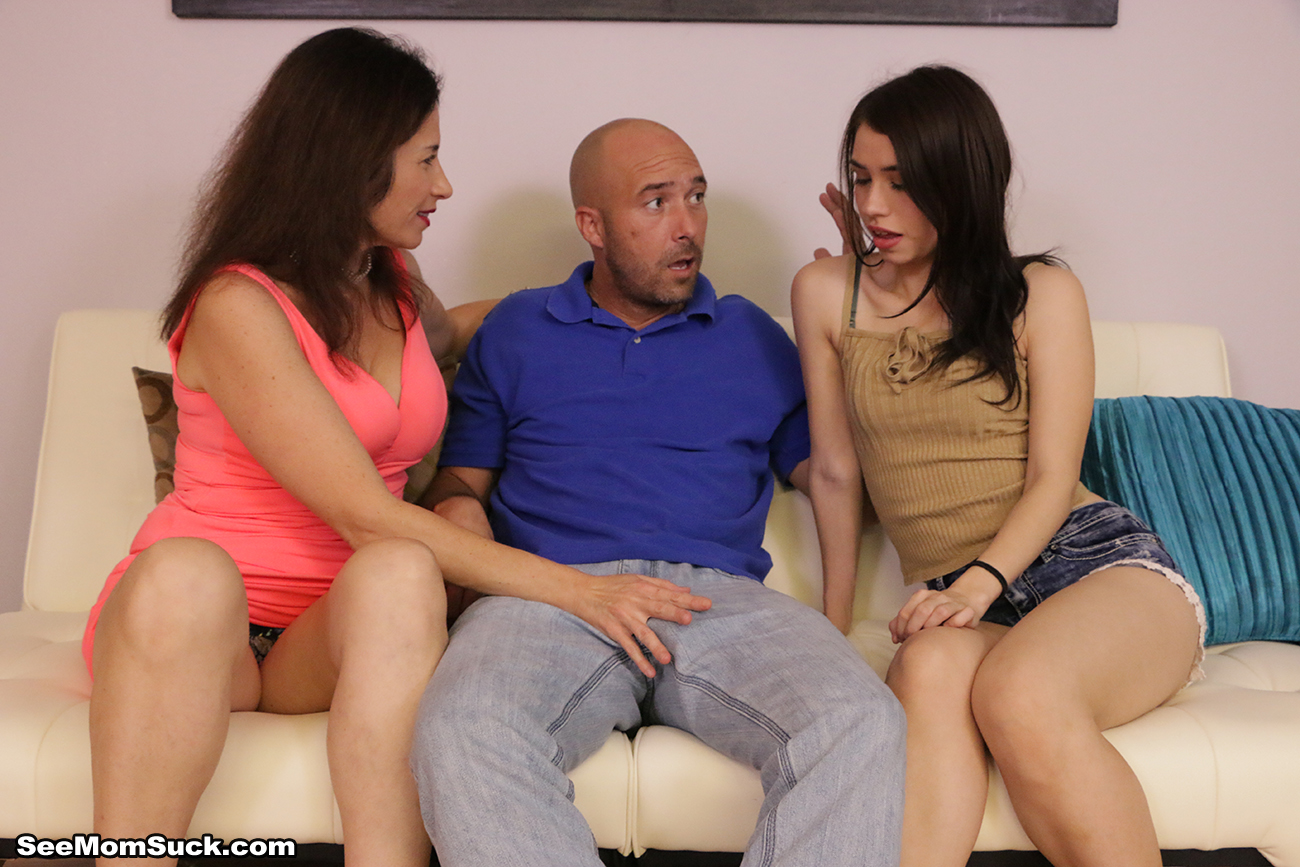 This site is called SeeMomSuck.com but every once in a while, the mom would rather teach than suck. That's the case in this scene where Lucie Cline takes center stage as her horny mom takes on the roles of instructor and cheerleader. The naughty step mom would rather have her mouth glued to the big dick in question but she gets off on passing on her cock sucking tips and tricks to her impressionable step daughter. By the end of the blowjob lesson, the bond between the two ladies is so much stronger.
Lucie Cline has a problem. Her man is ready to take their relationship to the oral level but she's not quite sure she is. Of course she'd love to suck him off but she's not sure she's any good at it. She confides in her step mom who's only too happy to help out in any way she can. She even volunteers to give a hands on, live demonstration when Lucie's boyfriend comes over. He is understandably hesitant about getting sucked off in front of his girlfriend's step mom but the older woman quickly reassures him that she's fine with the arrangement and its off to the races for this trio.
The more experienced babe takes the lead and instructs the younger babe where on the dick to place her mouth. She even tells her where to lick for maximum impact. Lucie Cline is such a good student that she follows all the instructions to a T. Her step mom must be on to something really good because by following everything she tells her, Lucie is able to bring her man to completion with just her mouth!
&nbsp